Nature Fresh Farms: Growing increased by a full degree 24-hour average!
Cornelius Neufeld: "Our growing team is super excited about LED's, we've always talked about it and we've always wanted it. And finally we now have it and can start working with it. Agrolux was able to deliver the LED product and partnership we were looking for. I'm convinced you can use LED for any crop."
Isaac Braun: "We can actually increase our growing by a full degree 24-hour average. We're managing uniformity really good, a little bit better with LED compared to HPS. In my 25 years of growing experience this has been one of the most exciting things I have been able to play with."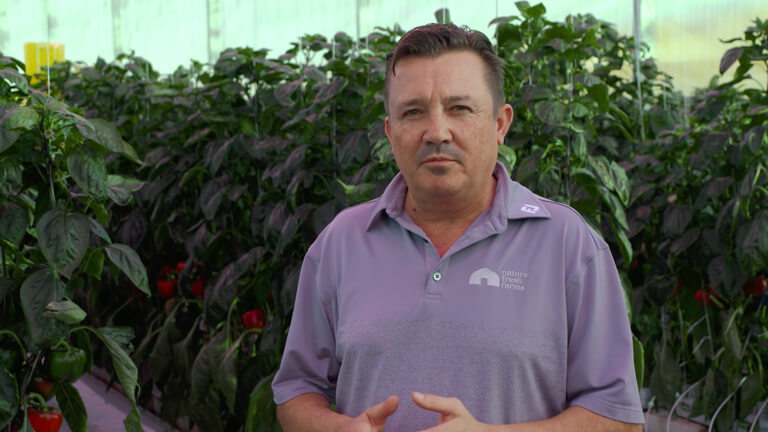 Contact us
Want to know more about our LED products? Or take a look at 'live' WEGA fixtures at one of our partners? Contact us and we will reach out to you!